Movie Information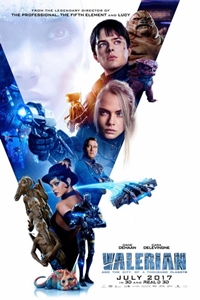 Valerian and the City of a Thousand Planets
| PG-13
Runtime: 2:17
Director: Luc Besson
Starring: Dane DeHaan, Cara Delevingne, Clive Owen, Rihanna
Website: http://valerianmovie.com/
Synopsis: Valerian and Laureline are special operatives for the government of the human territories charged with maintaining order throughout the universe. Under directive from their Commander, Valerian and Laureline embark on a mission to the breathtaking intergalactic city of Alpha.
This film opens on 07/21/2017
Check back closer to the release date to purchase advance tickets!