Movie Information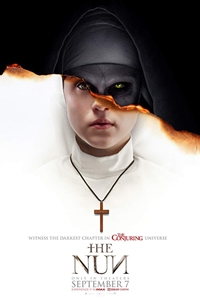 Runtime: 1:39
Director: Corin Hardy
Starring: Taissa Farmiga, Bonnie Aarons, Demián Bichir, Charlotte Hope
Website: http://www.thenunmovie.com/
Synopsis: When a young nun at a cloistered abbey in Romania takes her own life, a priest with a haunted past and a novitiate on the threshold of her final vows are sent by the Vatican to investigate. Together they uncover the order's unholy secret.
This film opens on 09/07/2018
Check back closer to the release date to purchase advance tickets!