Movie Information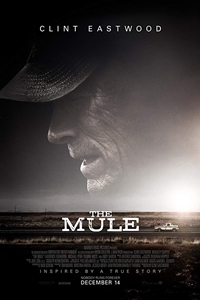 Director: Clint Eastwood
Starring: Clint Eastwood, Bradley Cooper, Laurence Fishburne, Michael Peña
Synopsis: Earl Stone, a man in his 80s who is broke, alone, and facing foreclosure of his business when he is offered a job that simply requires him to drive. Easy enough, but, unbeknownst to Earl, he's just signed on as a drug courier for a Mexican cartel.
This film opens on 12/14/2018
Check back closer to the release date to purchase advance tickets!