Movie Information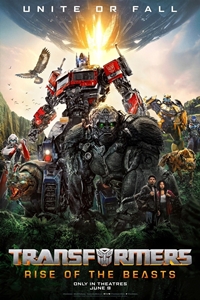 Transformers: Rise of the Beasts
Director: Steven Caple, Jr.
Starring: Anthony Ramos, Dominique Fishback
Synopsis: Returning to the action and spectacle that have captured moviegoers around the world, Transformers: Rise of the Beasts will introduce a whole new breed of Transformer - the Maximals - to the existing battle on earth between Autobots and Decepticons.
This film opens on 06/09/2023
Check back closer to the release date to purchase advance tickets!