Movie Information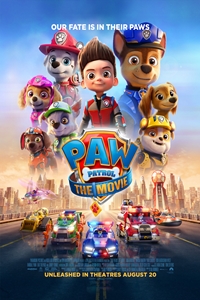 Paw Patrol: The Movie
| G
Director: Cal Brunker
Starring: Iain Armitage, Marsai Martin, Ron Pardo, Yara Shahidi
Synopsis: The PAW Patrol is on a roll! When their biggest rival, Humdinger, becomes Mayor of nearby Adventure City and starts wreaking havoc, Ryder and everyone's favorite heroic pups kick into high gear to face the challenge head on.
This film opens on 08/20/2021
Check back closer to the release date to purchase advance tickets!