Movie Information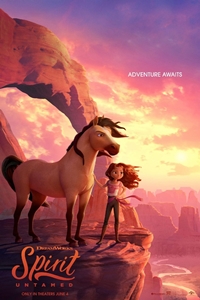 Runtime: 1:27
Director: Elaine Bogan, Ennio Torresan
Starring: Isabela Merced, Eiza González, Jake Gyllenhaal, Walton Goggins
Synopsis: When headstrong Lucky Prescott is forced to move from her big city home to a small frontier town, she becomes a complete fish-out-of-water. But her life changes when she makes new friends and forms an inseparable bond with a wild mustang named Spirit.
This film opens on 06/04/2021
Check back closer to the release date to purchase advance tickets!