Movie Information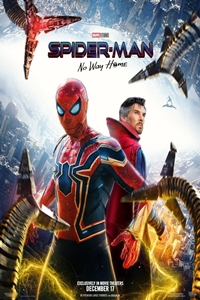 Director: Jon Watts
Starring: Tom Holland, Zendaya, Marisa Tomei, Jacob Batalon
Synopsis: Spider-Man can no longer separate his normal life from being a Super Hero. When he asks for help from Doctor Strange the stakes become even more dangerous, forcing him to discover what it truly means to be Spider-Man.
This film opens on 12/17/2021
Check back closer to the release date to purchase advance tickets!