Movie Information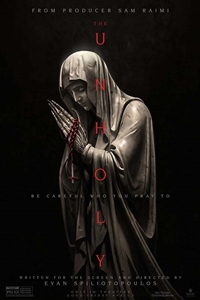 Runtime: 1:39
Director: Evan Spiliotopoulos
Starring: Jeffrey Dean Morgan, Katie Aselton, William Sadler, Cricket Brown
Synopsis: Alice is a young hearing-impaired girl who, after a supposed visitation from the Virgin Mary, is inexplicably able to hear, speak and heal the sick. A journalist hoping to revive his career arrives to investigate, but soon begins to wonder if something sinister is at work.
This film opens on 04/02/2021
Check back closer to the release date to purchase advance tickets!