Movie Information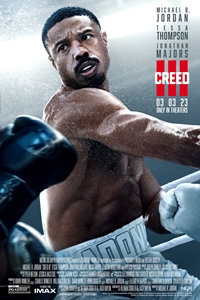 Runtime: 1:57
Director: Michael B. Jordan
Starring: Michael B. Jordan, Tessa Thompson, Jonathan Majors, Wood Harris
Synopsis: Adonis Creed has been thriving. When a childhood friend and former boxing prodigy, Damian, resurfaces after serving a long sentence in prison, Adonis must put his future on the line to battle a fighter who has nothing to lose.
This film opens on 03/03/2023
Check back closer to the release date to purchase advance tickets!