Movie Information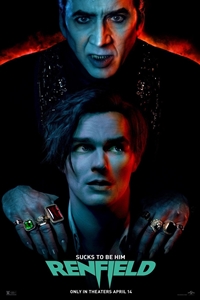 Runtime: 1:33
Director: Chris McKay
Starring: Nicholas Hoult, Nicolas Cage, Awkwafina, Ben Schwartz
Website: http://www.renfieldmovie.com/
Synopsis: Renfield, the tortured aide to history's most narcissistic boss, Dracula. After centuries of servitude, Renfield is ready to see if there's a life outside the shadow of The Prince of Darkness. If only he can figure out how to end his codependency.
This film opens on 04/14/2023
Check back closer to the release date to purchase advance tickets!