Movie Information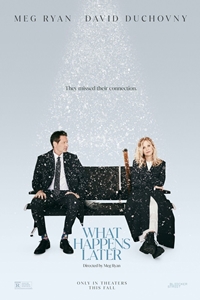 Director: Meg Ryan
Starring: Meg Ryan, David Duchovny
Synopsis: Two ex lovers, Bill (David Duchovny) and Willa (Meg Ryan) get snowed in at a regional airport overnight. Indefinitely delayed, they find themselves just as attracted to and annoyed by one another as they did decades earlier.
This film opens on 11/03/2023
Check back closer to the release date to purchase advance tickets!