Movie Information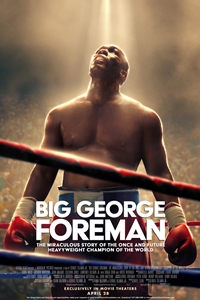 Big George Foreman
| PG-13
Runtime: 2:13
Director: George Tillman Jr.
Starring: Khris Davis, Jasmine Mathews, Sullivan Jones, Lawrence Gilliard Jr.
Synopsis: Big George Foreman: The Miraculous Story of the Once and Future Heavyweight Champion of the World is based on the remarkable true story of one of the greatest comebacks of all time and the transformational power of second chances.
This film opens on 04/28/2023
Check back closer to the release date to purchase advance tickets!